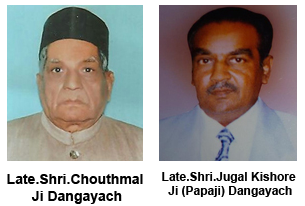 INTRODUCTION..

C. J. & COMPANY Jewellers was founded 76 years ago by LATE SHRI CHOUTHMAL JI DANGAYACH and after, his son LATE SHRI JUGAL KISHORE JI DANGAYACH popularly called as 'PAPA', the pioneer of synthetic stones & cubic zirconia business in the gems city of Jaipur. Now the third generation, RAMKISHAN DANGAYACH AND VINOD KUMAR, the present stalwarts of the company are supporting and furthering the business.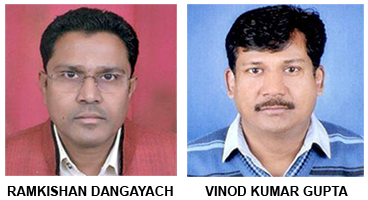 C. J. & COMPANY Jewellers has today emerged as a company widely recognized in the field of cubic zirconia/synthetic cut stones and rough as a distinguished dealer in the gems city Jaipur.

Our company have been honoured by India's Gem & Jewellery Export Promotion Council (GJEPC) for outstanding export in cut and polished synthetic stones.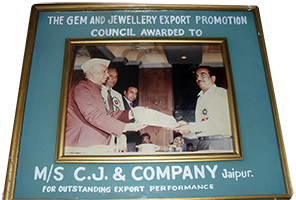 Apart from Satisfying National clients, we do exports to USA, Japan, Dubai, Indonesia, Sri Lanka, Bangkok, China, etc.

We are also importing goods from China and different Countries.

Our aim is to provide excellent quality products to customers and satisfying them and want to explore their heights with their valuable co-operation.

We are offering to our valuable customer a super quality of synthetic and cubic zirconia stones.

These above mentioned stones have a smooth finishing and texture. These are widely noted for their likeness to the genuine gem stones.

To meet the growing demands of synthetic and CZ stones we are developing an elegant range of stones for many years in this domain.

We have become one of the most respected Manufacturer, Exporter, Importer, Trader, Dealer, Supplier, Wholesaler and Service provider for all kinds of rough and cut stones.

We believe in performance with commitment coupled with honesty, integrity and business ethics that built with strong and lasting relationship with clients. Our entire range is developed with a distinctive identity to suit individual buyer's taste.

PLEASE CONTACT US AND BELIEVE YOURSELF.

NATURE:
Leading Dealer, Trader, Wholesale Supplier, Manufacturer, Exporter, Importer of all Precious, Semi Precious, Synthetic, Cubic Zirconia and all types of Gems, Ready Cut Stones and Rough.

Latest Trade Offers
We are offering a wide range of Synthetic Fancy Beads to our valuable customers. These Synthetic Fancy Beads are Available in all different colors and..
We are offering a wide range of Cubic Zirconia Colour Rough to our customers. These Cubic Zirconium Colour Rough are available in white, black, pink, ..